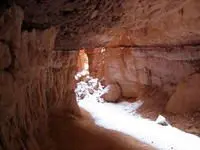 Group therapy can be utilized in addition to or instead of individual therapy.
Group therapy members may be my clients, clients of other therapists, or not in individual therapy at all.
Other people (whom you did not know prior to group) can relate to what you are going through; their concerns may overlap with yours. A therapy group is a safe and confidential interpersonal environment wherein you can hear others' perspectives and clarify your own. Groups are also a way to learn new strategies and skills. Groups are tailored to meet the goals of group members.
There are no groups running currently. Past groups have run on such topics as Eating Issues, Anxiety, Self-Compassion, Adult Children of Difficult Parents, and Interpersonal Process. If you are interested in being in a group, please contact me.